MOBILE POWER WASH
OF
NEW ENGLAND
"Exterior Surface
Cleaning Specialists"

RESIDENTIAL
COMMERCIAL
INDUSTIRAL
Licensed & Insured
protect your investment!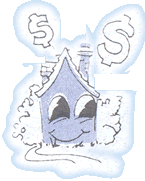 Aluminum siding
Vinyl siding
Natural siding
Painted/stain siding
Brick/masonry siding
Prepare for repaint

Click HERE to see our contribution and Cover Shot Photo for a Cleaner Times article on Vinyl siding care. The "Cleaner Times" is a nationally distributed technical journal for Pressure Water Applicators.
P.O. Box 1511
Plainville, MA 02762
(508) 695-3151
(800) 847-3516



© Mobile Power Wash of New England - All rights reserved
Exterior House Washing
MAINTAINING YOUR HOME'S APPEARANCE SAVES YOU MONEY AND INCREASES VALUE...
Your house is one of the most valuable possessions you can own. With proper maintenance, including painting, repairs, insulation and landscaping, your home will continually grow in value while being a source of pride for you and your family. However, one of the most important aspects of home maintenance is often overlooked. Because homeowners are unsure of the proper materials to use or are unable to find the time to do the job safely.
When was the LAST TIME you washed your house?
It's important to keep the exterior of your house clean for exactly the same reason you wash your car.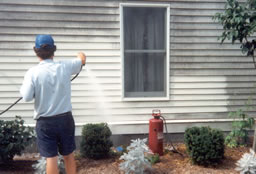 Mobile Power Wash of New England has spent over two decades developing and refining a proprietary system of house washing incorporating custom engineered equipment, biodegradable cleaners and a highly trained staff providing the most effective method available for bringing back the beauty of your home's exterior. Choose Mobile Power Wash of New England and rest assured we have the equipment, knowledge and manpower to do your job.
Roll your mouse around our house
to see what a difference we can make around your house!
Thousands of satisfied residential customers can't be wrong.

Dear Mobile Power Wash of New England,

We just wanted to thank you for the excellent job you did on our house. I left for work leaving a dirty dingy house, and returned to find a brand new house in it's place! It looks terrific!

Thank you
Sincerely,
Jane Burdick
Mobile Power Wash of New England provides homeowners with:
Detailed written estimates - normally within 24 hours of initial call
Complete description of methods and materials used
Honest answers and advice
Complete "no hassle" satisfaction guarantee-in writing!
High and Low pressure cleaning methods utilized
Safeguards to protect against damage to property, people, plants & pets
Versatility - Cold water, hot water and steam availability
Scheduling flexibility - jobs can be scheduled for any day of the week
Mildew return warranty
Convenience - we know you're busy, so no one is usually required to be home
Whether your house has vinyl, natural wood or painted siding, Mobile Power Wash of New England will make it look "like new". Wooden decks, steps, walkways, pool decks and patios can be cleaned to compliment your home's exterior. If your repainting or restaining, let Mobile Power Wash of New England remove loose, flaky paint and provide you with a clean surface. Is your siding in good shape but moldy or dirty? Hesitant to have it cleaned because you may have to repaint? NO PROBLEM! Our experienced technicians will clean your surfaces utilizing a LOW pressure method to insure your siding is thoroughly cleaned without the need to repaint or restain. Unsightly grime can be removed from brick, stone and concrete surfaces enhancing their natural beauty and reducing the chance of a slip or fall!. We even manually scrub the exterior of your gutters to remove those unsightly black runs.
Helping homeowners find cost effective solutions to cleaning problems
Just bought a new home and want to spruce it up? Selling your home and want an inexpensive way to create "instant curb appeal" or are you just trying to maintain your home's exterior to protect your investment? Unsure if you should repaint your siding or just clean it? Tried to clean and seal your deck and made a big mess? Whatever your scenario we can help!

Home