MOBILE POWER WASH
OF
NEW ENGLAND
"Exterior Surface
Cleaning Specialists"

RESIDENTIAL
COMMERCIAL
INDUSTIRAL
Licensed & Insured

Mayfair Realty has 52 eight unit buildings that we clean on a repetitive basis. Every spring Mobile Power Wash of New England crews clean our multiple pools and decks. They do the initial preparation work for our painters. They have cleaned our interior warehouses, vinyl sided buildings, and restored many green and slimy decks. Mobile Power of New England has also cleaned many of our exterior shopping centers.

Their quality of work is unsurpassed. We wouldn't think of using anyone else.

Richard Feeley
Vice President of Operations
Mayfair Realty
P.O. Box 1511
Plainville, MA 02762
(508) 695-3151
(800) 847-3516



© Mobile Power Wash of New England - All rights reserved
REALTORS, PROPERTY OWNERS or MANAGERS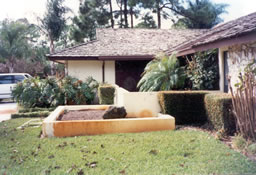 trying to sell, rent or lease that piece of property?
You need curb appeal!
Appearance can make a HUGE difference. A simple five minute walk around with an objective eye will confirm this.
Have you ever looked around the exterior of a property you were trying to sell, rent or lease and noticed things looked just plain "DINGY"? Maybe the front steps were covered with moss; the front walk was discolored; the gutters had overflowed and left stains; the siding was covered with mold & mildew. What about the deck, fence, walkways, patios or in ground swimming pool? You may have noticed these eyesores before but simply assumed they could not be cleaned or renewed to original condition.
Remember... prospective buyers, tenants or visitors will notice these unsightly conditions.
Overall property appearance will influence their decision!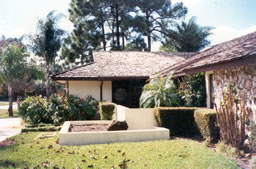 Today, many informed homeowners, building owners, property management firms, and real estate agents are turning to Mobile Power Wash of New England's power washing services to solve these distracting eyesores and create INSTANT CURB APPEAL! It's a fast, efficient and cost effective way to brighten up many surfaces previously thought uncleanable.

Thank you for always being prompt and sending out quick quotes and pricing. I like the fact that within a day or two after I call you send me a quote with instructions and bookings. I have what I need to proceed with cleaning. Your response is tremendous.

Mobile Power Wash of New England has cleaned numerous properties for Lorell Management. I wouldn't even open the yellow pages and look for another company. We have worked with Mike for years and continue to be impressed with the quality of his workmanship. My family members and I even call him for work at our homes.

Jen Morrison
Lorell Management

Exterior Surface Power Washing Can Clean...
• ALL TYPES OF SIDING • DECKS & FENCES • WALKWAYS, STEPS & PATIOS
• POOLS & POOL APRONS • DRIVEWAYS & GARAGE FLOORS • GUTTERS
• BRICK, STONE & MASONRY • ROOFS • SURFACES PRIOR TO REPAINTING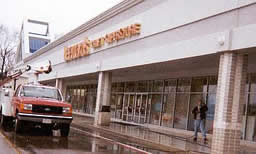 To rid them of mold, mildew, dirt, soot, grease, rust stains
and much, much more!
We Offer You Or Your Clients...
Free Written Price Quote
Satisfaction Guarantee
Fast, Courteous Service
Experienced Technicians
Full Insurance Coverage
Proven Track Record
Free Inspection, Assessment and Recommendations

Home