MOBILE POWER WASH
OF
NEW ENGLAND
"Exterior Surface
Cleaning Specialists"

RESIDENTIAL
COMMERCIAL
INDUSTIRAL
Licensed & Insured
P.O. Box 1511
Plainville, MA 02762
(508) 695-3151
(800) 847-3516



© Mobile Power Wash of New England - All rights reserved
EMPLOYMENT OPPORTUNITIES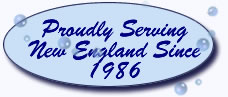 Mobile Power Wash of New England, is committed to quality service and total customer satisfaction. We have been providing onsite exterior surface cleaning and related services in New England since 1986.
We are an equal opportunity employer, dedicated to a policy of non-discrimination in employment on any basis including age, sex, color, creed, national origin, religious persuasion, marital status, political belief, or disability that does not prohibit performance of essential job functions.
We are always looking for honest, hard working individuals to join our team. Applicants must have a clean driving record and pass a drug screen test. Reliable transportation is a must. Prospective employees must enjoy working outside in a fast paced, group setting.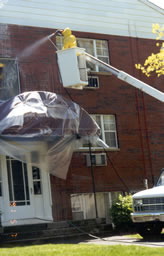 Work available days, evenings,
weekends and holidays.
Full & part time positions are available.
Experience preferred but will train.
Interested parties should
print out and complete an
Employment Application
Adobe Acrobat Reader is required and may be downloaded HERE
Print out your completed application
and mail to:

Mobile Power Wash of New England
P.O. Box 1511
Plainville, MA 02762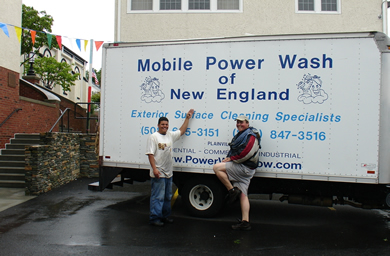 contact us via email at
or call
508-695-3151
for more information

Home