MOBILE POWER WASH
OF
NEW ENGLAND
"Exterior Surface
Cleaning Specialists"

RESIDENTIAL
COMMERCIAL
INDUSTIRAL
Licensed & Insured
IN-HOUSE CLEANING
GOT YOU DOWN?

LET US WASH IT !
P.O. Box 1511
Plainville, MA 02762
(508) 695-3151
(800) 847-3516



© Mobile Power Wash of New England - All rights reserved
HEAVY EQUIPMENT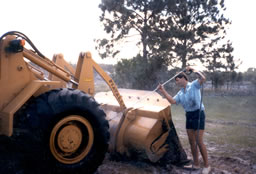 Mobile Power Wash of New England offers a hot, high pressure cleaning program for Heavy Equipment owners and operators. Some of the biggest benefits for you are:
No wash rig to maintain
No need to haul water to remote sites
No cleaners to stock
Won't tie up employee man hours
Less down time
Ability to see potential problems, and
Spot needed repairs sooner
Less over-heating
Components last longer
Better fleet appearance
Better operator attitudes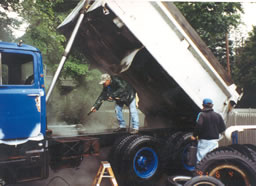 Let's assume you're cleaning your own equipment. If you cost it out and say that your wash-truck and equipment cost you $25 per hour to operate; and paying an employee runs you $18 per hour, including payroll, taxes, insurance, and administrative costs; then you just paid $129 for a wash job that you probably weren't completely satisfied with anyway. Is that about right?
Moblie Power Wash of New England can clean your Heavy Equipment, from Bobcats to Bulldozers, Dump Trucks to Flatbeds, when and where you need it.
Mobile Power wash of New England travels onsite and cleans a variety of vehicles. Backhoes, bobcats, dumptrucks, flat beds etc. It's not a pretty site, but someone's got to do it. And they do it well. Couldn't be happier. Mobile Power Wash of New England is professional, accommodating and dependable. They also clean my townhouses and other properties as well.

Good job Mike and Nancy

Tim Caponigro
Woodlark Development

Home